Dental Bot 3D
Tool for sale dental treatment plans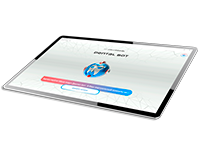 Software for Windows and macOS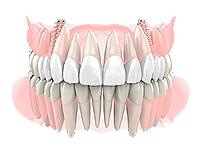 Visualizations treatment plans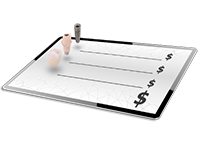 Financial plans treatment. Smart Invoice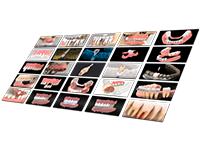 More than 1000 copyright photo, video and 3D
What will the doctor get if use Dental Bot 3D:
A tool to visualize treatment plans in 3D in minutes

Base of arguments for working with a patient

Fast calculation of the cost of treatment plans
Our product is already used by clinics:
500+
What can a doctor give a patient with software Dental Bot 3D:
Branded PDF treatment plan with description, illustrations and options

Cost calculation on a branded document

Ability to view the treatment plan created by the doctor in 3D on a phone or personal computer outside the clinic
What will the owner of the clinic get, if he implements Dental Bot 3D
Customer retention tool

Increasing the income of the clinic due to greater patient motivation

Improving the quality of the initial consultation, introduction of digital technologies at the consultation stage

Improved conversion rates for first-time patients and patients who became clients of the clinic

Marketing tool reflecting company's customer focus
Modules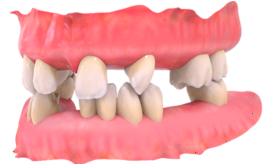 PROSTHETIC MODULE
Includes prosthetics on implants, bridges and removable prosthetics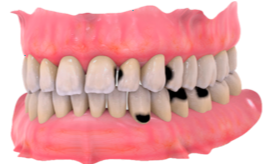 THERAPEUTIC MODULE
Treatment of teeth with varying degrees of caries. Canal treatment in case of inflammation of the pulp, as well as in case of unsuccessful treatment earlier.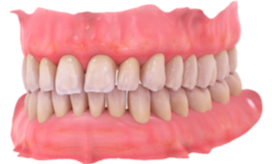 AESTHETIC MODULE
Visualization of types of restorations for different types of smile. Gingival plastic.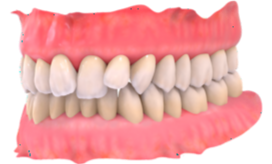 ORTHODONTIC MODULE
Types of orthodontic anomalies. Visualization of the treatment of malocclusion. Modern methods of orthodontic treatment.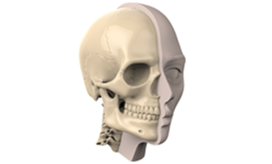 SURGICAL MODULE
Bone structures. Visualization of bone augmentation techniques. Sinus lifting.
Dental Bot 3D is a system product
Dental Bot 3D has integration with the Colleagial.com system, which allows for patient management after the initial consultation.

The Colleagial.com system allows you to:
save patient data;

create step-by-step interdisciplinary treatment plans;

conduct presentations of ready-made treatment plans;

control the dates of admission of patients;

make calculations of the cost of treatment plans;

do payroll and expenses.
Documentation
Our product is unique. All materials are copyrighted. All rights reserved.